Industrial Grade Acid Dye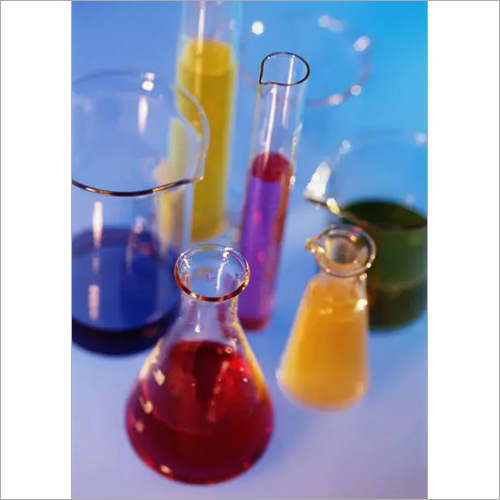 Industrial Grade Acid Dye
Product Description
What Is Acid Dyes?
Water soluble anionic, the Industrial Grade Acid Dye are applied to fibres such as nylon, silk and wool. They are also applied to modified acrylic fibres from neutral baths to acid dye baths. Industrial Grade Acid Dye are not essential to the cellulose fibres. The Industrial Grade Acid Dye are used commercially as well as by the studio dyer for animal fibres/protein such as silk, mohair, wool, alpaca, angora, and some nylons & synthetics. They involve the use of an acid such as acetic, vinegar or sulphuric acid to set the color.

The Acid Dyes are non-caustic, and are non-toxic in most cases. They are titled for mild acid such as vinegar used in the process of dyeing, and for the kinds of bonds they create to the fibre.

Acid dyes comprise several classes:

Levelling acid / strong acid dye
Milling / weak acid dyes
Super milling / neutral acid / fast acid dyes.

They are also the component of acid dye of all-purpose or union dyes such as Tintex and Rit.

Different Types Of Acid Dyes:
Based on economy of the dyeing, levelling properties and fastness properties, the basic dyes are classified into various groups.
Generally these are categorized into following three classes:

Neutral Acid Dyes:

Having average to good wet fastness properties, in pale shades some of the dyes have poor light fastness.
Weak Acid Dyes:

These dyes feature good fastness properties but light fastness is poor to moderate.
Strong Acid Dyes:

These dyes are ideal for producing the combination shades.
Properties Of Acid Dyes:

Anionic in nature.
Applied from a powerfully acidic to neutral pH bath.
Not suitable for cellulosics.
Suitable for wool, polyamide, silk & modified acrylics.
Product List of Acid Dyes / Metal Complex Dyes
| | | | | | | | |
| --- | --- | --- | --- | --- | --- | --- | --- |
| ACID YELLOW G | (YELLOW 1) | ACID BROWN 97 | | ACID BROWN 365 | | ACID RED 4B CONC | (VIOLET 12) |
| ACID L F YELLOW 2G CONC | (YELLOW 17) | ACID BROWN 98 | | ACID YELLOW 2R | (BROWN 397) | ACID VIOLET 4 BH 200% | (VIOLET 17) |
| ACID YELLOW GP 200% | (YELLOW 19) | ACID BROWN 121 | | ACID BROWN 491 | | ACID VIOLET 5 BN CONC | (VIOLET 49) |
| ACID METANIL YELLOW | (YELLOW 36) | ACID BROWN 147 | | ACID BROWN 48 | | ACID MILLING RED 10 B 100% | (VIOLET 54) |
| ACID YELLOW MR 200% | (YELLOW 42) | ACID BROWN 165 | | ACID BROWN 127 | | ACID BORDEAUX MB | (VIOLET 90) |
| ACID MC YELLOW GR CONC | (YELLOW 99) | ACID BROWN 188 | | ACID BROWN 354 | | ACID VIOLET 78 | |
| ACID MILLING YELLOW 5GN CONC | (YELLOW 110) | ACID BROWN 191 | | ACID BROWN 106 | | ACID VIOLET 6R | |
| ACID YELLOW GL | (YELLOW 114) | ACID BROWN 213 | | ACID GERANINE 2G CONC | (RED 1) | ACID PATENT BLUE VS 200% | (BLUE 1) |
| ACID YELLOW 129 | | ACID BROWN RK | (BROWN 214) | ACID FAST SCARLET B | (RED 4) | ACID PATENT BLUE AS 200% | (BLUE 7) |
| ACID MC M5R | (YELLOW 204) | ACID BRONW 222 | | ACID RHODAMINE B | (RED 52) | ACID MILLING BLUE FF D/CONC | (BLUE 15) |
| ACID YELLOW 194 | | ACID BROWN 261 | | ACID CORCEIN SCARLET MOO | (RED 73) | ACID BLUE RL CONC | (BLUE 92) |
| ACID YELLOW 29 | | ACID BROWN 267 | | ACID FAST RED A | (RED 88) | ACID FAST NAVY BLUE 5R CONC 180% | (BLUE 113) |
| ACID YELLOW 172 | | ACID BROWN 268 | | ACID RED G | (RED 97) | ACID BLUE 132 | |
| ACID ORANGE GT | (ORANGE 3) | ACID BROWN 282 | | ACID MILLING RED RS 200% | (RED 114) | ACID M.C BLUE 2G 215% | (BLUE 158) |
| ACID ORANGE II | (ORANGE 7) | ACID BROWN 311.1 | | ACID MILLING MAROON V CONC | (RED 119) | ACID NAVY BLUE RL | (BLUE 193) |
| ACID ORANGE 2GSP | (ORANGE 10) | ACID BROWN 312 | | ACID MILLING RED 2B 100% | (RED 128) | ACID GREEN 6B 125% | (GREEN 9) |
| ACID ORANGE 51 | | ACID BROWN 313 | | ACID BRILL.MILL RED 3BN CONC | (RED 131) | ACID GREEN V CONC 83% | (GREEN 16) |
| ACID ORANGE G | (ORANGE 74) | ACID BROWN 319 | | ACID BRILL.RED F2R 150% | (RED 151) | ACID DARK GREEN B | (GREEN 20) |
| ACID MC ORANGE GR | (ORANGE 81) | ACID BROWN 327 | | ACID RED GRI | (RED 183) | ACID GREEN 88 | |
| ACID ORANGE 80 | | ACID BROWN 333 | | ACID PINK BE | (RED 186) | ACID BLACK 10BX | (BLACK 1) |
| ACID ORANGE 86 | | ACID BROWN SR | | ACID RED 184 | | ACID NIGROCIEN WS | (BLACK 2) |
| ACID ORANGE 142 | | ACID BROWN 348 | | ACID RED 357 | | ACID M.C BLACK WAR CONC | (BLACK 52) |
| ACID BROWN RD | (BROWN 14) | ACID DARK BROWN SG | (BROWN 349) | ACID RED 362 | | ACID BLACK MRL CONC 145% | (BLACK 194) |
| ACID BROWN HGN | (BROWN 79) | ACID BROWN HBR | (BROWN 354) | ACID RED 291 | | ACID BLACK N-B | (BLACK 210) |
| | | ACID BROWN 355 | | ACID GERANINE 6B 150% | (VIOLET 7) | ACID BLACK 234 | |

Our Other Acid Dyes:

Acid Yellow 34 SIMILAR Stylacid Yellow GL - Yorkshire
Acid Yellow 49 SIMILAR Talon Yellow FG - Dystar
Acid Yellow 79 SIMILAR Superanol Yellow 4GL - Dyestar
Acid Yellow 151 SIMILAR - Erionyl Yellow MR - CIBA
Acid Yellow 219 SIMILAR Nylathreen Yellow B4R - Yorkshire
Acid Yellow 200 SIMILAR Stylacid Yellow RY - Crompton & Knowels
Acid Yellow 220 SIMILAR Lanacron Yellow S2G - CIBA
Acid Orange 162 SIMILAR Irglan Yellow 3R - CIBA
Acid Red 182 - SIMILAR - Intralan Bordeaux BRS - CIBA
Acid Red 260 - SIMILAR - Supernol Red BL - Dyestar
Acid Red 361- SIMILAR - Techtilon Red 2B- CIBA
Acid Red 410 - SIMILAR - Super Nilitie Red 8B - Yorkshire
Acid Red 118 - SIMILAR - Tetracid Red GW - Yorkshire
Acid Blue 281 - SIMILAR - Nilithreen Blue GLF - Yorkshire
Acid Blue 277 - SIMILAR - Techtilon Blue 4R or 4R01 - CIBA
Acid Blue 324 - SIMILAR - Talon Blue BRLL - Dyestar