Optimum Quality Direct Dyes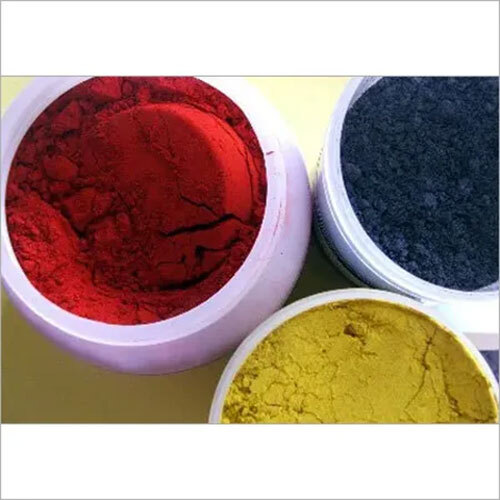 Optimum Quality Direct Dyes
Price And Quantity
Kilograms/Kilograms

51.00 - 60.00 INR
Product Description
Direct Dyes: Dyes for Textile Industries
One of the two forms of dyes,
Optimum Quality Direct Dyes
are blended in all-purpose dyes, such as Rit. Their colors are duller than fiber reactive dyes, and washfastness is also poor; expect anything colored with them to bleed. The key benefit is that direct dyes can be more lightfast, i.e. resistant to fading in light.
Classification of the Optimum Quality Direct Dyesin Colour Index system mentions to different planar, highly conjugated molecular structures containing one or more group of anionic sulfonate. Due to this reason the molecules are soluble in water. Though, many
direct dyes
can be received in powder form, it is growingly popular to obtain them as liquid concentrates. The concentrates are easy to manage and meter.
The
Direct Dyes
are utilized for cellulose fibres such as cotton, linen & rayon. Some dyes in this class are more lightfast than similar colors of fibre reactive dyes. With respect to washfastness, all the direct dyes work rather poorly. Without a proper after-treatment the
direct dyes
bleed a little with every wash; they lose brightness and damaging other clothing washed in the same load.
There are some specific after-treatments which can be used to figure out this problem. A product called Retayne, acts well to make fabric washable dyed with the direct dyes, without any bleed of the dye. The Retayne is an ionic bulking agent which basically glues the dye into the fibre.
Direct Dye and Its Impact on the Environment

Process of dyeing with direct dyes is very easy. These are a class of dyestuffs applied directly to the substrate in an alkaline or neutral bath. They provide full shades on linen or cotton without mordanting, and can be applied to silk, rayon and wool also.


Products Features:
Non-Caustic, Excellent Fastness Properties, Accurate Composition,Balanced Composition
Safe For Use, Good Solubility Properties, Longer Shelf Life, Good Heat Stability
Excellent Fastness Properties, High Tinting Strength,Dyes Are Non-Caustic, Highly Concentrated
Ensure Qualitative Results, Free From Impurities, Free From Moisture
Why you Choose Our Product?

Trusted Production Technology is used in Direct Dyes Manufacturing
Direct Dyes offered by us are Cost-Effective
Megha International used a Have a supporting equipment in our R&D unit
For stock of dyes products & its raw materials we have warehouse too

Our excellent quality control lab with Separate drying & packing areas for Direct Dyes.
Direct Dyes : Choose Variety of Direct Dyes from Our Collection?