Patent Blue V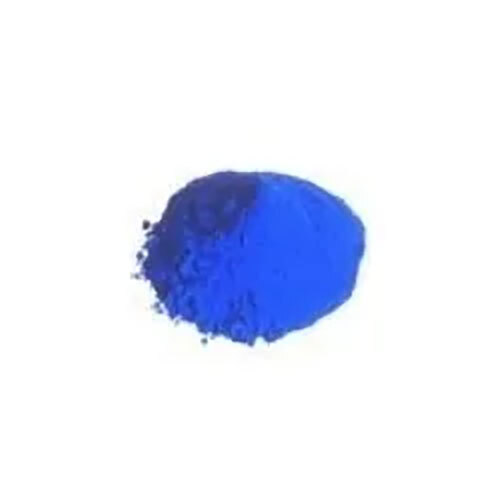 Patent Blue V
Price And Quantity
Kilograms/Kilograms

50.00 - 100.00 INR
Product Description
Patent Blue V

is a food coloring and food additive that is mainly used in scotch eggs, certain jelly sweets, certain jello varieties, blue curaao, etc. We are among the leading manufacturers and exporters of

Patent Blue Food Color

, which is available at very competitive prices. We follow modern production techniques in order to retain its original characters. It comes in varying colors depending on pH value of medium (deep blue in basic medium and yellowish-green in acidic medium). A major advantage of this food color products it produces very deep color even at low concentration. However, it needs to be protected from light as the color fades away rather quickly. Customers can avail the best quality from

Megha International

at competitive prices.
Features of Patent Blue V:
Good coloring agent for scotch eggs, certain jelly sweets, blue Curaao
Patent Blue Produces Deep Color at Low Concentration
Our Food Colors are Pure in composition
Ideal fore both basic and acidic medium
MOQ 50kg
Specification
PRODUCTS NAME
PATENT BLUE V
Color SHADE
SYNONYMS
Food Blue -5
CHEMICAL NAME
Bis[hydrogen [4-[4-(diethylamino)-5'-hydroxy-2',4'-disulphonatobenzhydrylidene] cyclohexa- 2,5-dien-1-ylidene]diethyl ammonium
Color INDEX NO.
42051
C.I. NAME
Acid Blue -3
FDA STATUS
--
CAS NO.
3536-49-0
EINECS NO.
222-573-8
EEC NO.
E-131
HUE NAME (FOOD)
Blue -5
INDIAN STANDARD No.
131
CLASS
Triaryl Methane
TOTAL DYE CONTENT % MIN.
85
LOSS ON DRYING AT 135 C & SODIUM
CHLORIDES & SULPHATES % MAX
13
WATER INSOLUBLE MATTER % MAX.

0.2
ETHER EXTRACTS % MAX..
0.2
SUBSIDIARY DYE % MAX.
2
DYES INTERMEDIATES % MAX.
0.5
4% Leuco
UNSULFONATED PRIMARY AROMATIC AMINES % MAX.
0.01
LEAD (AS "Pb") PPM (MAX.)
10
ARSENIC (AS "As" PPM (MAX.)
3
MERCURY (AS "Hg") PPM (MAX)
1
CHROMIUM (AS "Cr") PPM (MAX)
--
HEAVY METALS PPM (MAX)
40.00

Total organic compound other than Coloring matters, percent by mass
(a) 3 Hydroxy benzaldyhyde
(b) 3 Hydroxy benzoic acid
(c) 3 Hydroxy 4 sulfonic acid,N,N-diethyle amino benzene sulfonic acid

Max
00.50

WATER (gms/ltr.)
200.0
GLYCERINE (gms/ltr.)
190.00
PROPYLENE GLYCON (gms/ltr.)
200
ETHANOL (95%) (gms/ltr.)
15