Trypan Blue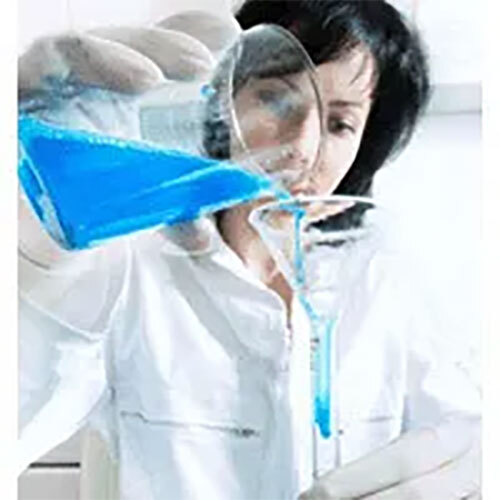 Trypan Blue
Price And Quantity
100

, Kilograms/Kilograms
Product Description
Trypan Blue:-
Trypan Blue is an important stain that is applied for specifically coloring the dead tissues or cells blue. The dye possess the property of passing though the cell membrane which are not dead and hence, it is absorbed by the dead ones selectively showing them as blue colored. The most common use of Trypan Blue is in microscopy for counting the dead cells. It is also used on the laboratory mice for assessment of tissue viability. We have a large stock of this product to meet the demands of our customers.

Some features of Trypan Blue:

Can color the dead cells to help in counting the number
Also known as diamine blue and niagara blue
Used in microscopy for cell counting
Suitable for observing fungal hyphae and stramenopiles.
MOQ 50kg
Specification
C.I.No.
23850
Common Name
Trypan Blue
Solubility
Water Soluble
Chemical Formula
C34H23N6O14S4Na4
Molecular Weight
960.82 gm/mole
Absorption Max
608-610 nm
Absorptivity (A1%/1cm.)
> 600
Dye Content
>60%