Dyes Intermediate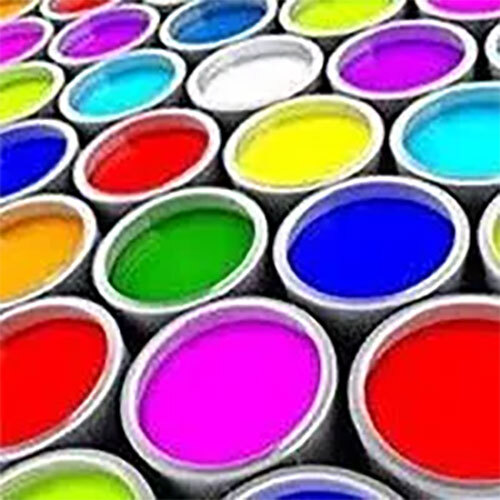 Dyes Intermediate
Price And Quantity
Kilograms/Kilograms,

50.00 - 100.00 INR
Product Description


Dyes Intermediate
comprise petroleum by products processed further for transformation into finished dyes and pigments. The product is readily available at Megha International, who is a renowned manufacturer and exporter of impeccable range of dyes, chemicals, intermediates and pigments.
Dye intermediate
is widely used in various industries such as
paints, printing inks, textiles, plastics, paper
. These intermediate are also used as raw materials for manufacturing
direct dyes, acid, reactive dyes.Remarkable Features Of Dyes Intermediates Are:

Available In Excellent Light-Fastness And Medium Washing Fastness Grades
Can Be Offered With Superior Level Dyeing And Penetration Characteristics
High Tinting Strength, Excellent Fastness Properties, Good Solubility Properties
Excellent Quality And Perfectly Safe For Use, Dyes Are Non-Caustic
Free From Impurities, Longer Shelf Life,No Side Effects, Light Fastness,Accurate Composition
Show Accurate Results, It Very Easy To Use, These Are Non-Toxic,Good Heat Stability,Free From Moisture
Dark Color Tone,Safe To Use,Balanced Composition, No Or Minimal Side Effects, Highly Concentrated
Dyes Intermediate Applications
Paints
Textiles
Printing Inks
Paper
Plastics
Hair Dyes.
Technical Specifications

| | |
| --- | --- |
| Chemical name | 1. 4-diamino-2. 5-dichlorbenzol |
| Trade name | 2. 5 dichloro p. P. D |
| Molecular weight | 177. 03 |
| Empirical formula | c6h6n2cl2 |
| Cas no. | 20103-09-7 |
| Einecs | 243-512-1 |
| Physical appearance | light pinkish crystalline power |
| Melting point | 164-168 degree centigrade |
| Purity | 99% |
| Organic purity | 99% |
| Bulk density | 0. 55kgs/ltr |
| Insolubles | 0. 3% max |
| Packing details | 50 kg plastic woven sacs inside poly liner |
| Uses | pigments and dyes |
MOQ 50kg
PRODUCTS NAME
CHEMICAL NAME
CAS NO.
P.N.C.B.O.S.A
4 NITRO CHLORO BENZENE 2 SULPHONIC ACID
or
2-CHLORO-5-NITROBENZENE SULFONIC ACID SODIUM SALT
946-30-5
O.N.C.B.P.S.A
2 NITRO CHLORO BENZENE 4 SULPHONIC ACID or
3 NITRO 4 CHLORO BENZENE SULPHONIC ACID
or
4-CHLORO-3-NITROBENZENE SULFONIC ACID SODIUM SALT
7691-19-9
or
17691-19-9
P.N.A.O.S.A
4 NITRO ANILINE 2 SULPHONIC ACID or
3 NITRO 6 AMINO BENZENE SULPHONIC ACID
or
4-NITROANILINE-2-SULFONIC ACID SODIUM SALT or
4-NITROANILINE-2-SULFONIC ACID
30693-53-9
or
96-75-3
O.N.A.P.S.A
ANILINE 2 NITRO 4 SULPHONIC ACID or
3 NITRO 4 AMINO BENZENE SULPHONIC ACID
or
2-NITROANILINE-4-SULFONIC ACID
AMMONIUM SODIUM SALT
or
2-NITROANILINE-4-SULFONIC ACID
82324-60-5
or
616-84-2
2R ACID
GAMMA DI SULPHONIC ACID or
2 AMINO 8 NAPHTHOL 3:6 DI SULPHONIC ACID
or
3-AMINO-5HYDROXY-2,7-NAPHTHALENEDI SULFONIC ACID
90-40-4
ANILINE 2:4 DSA
1 AMINO BENZENE 2:4 DI SULPHONIC ACID
or
ANILINE-2,5-DI SULFONIC ACID
98-44-2
BRONNERS ACID
2 NAPHTHYLAMINE 6 SULPHONIC ACID
or
6- AMINO-2- NAPHTHALENE SULFONIC ACID
93-00-5
O.T.5.S.A
ORTHO AMINO TOLUENE 5 SULPHONIC ACID
or
o-ANISIDINE-5- SULFONIC ACID (NH2=1)
98-33-9
or
98-42-0
P.A.3.S.A
PARA ANISIDINE 3 SULPHONIC ACID
or
p-ANISIDINE-2- SULFONIC ACID (NH2=1)
013244-33-2
or
13244-33-2
6 NAPSA
6 NITRO 2 AMINO PHENOL 4 SULPHONIC ACID
or
2-AMINO-6-NITROPHENOL-4-SULFONIC ACID
96-93-5
O.A.P.S.A
ORTHO AMINO PARA SULPHONIC ACID
or
2-AMINOPHENOL-4- SULFONIC ACID
98-37-3
PAA2SA
NACETYL PARA PHENELENE DI AMINE SULPHONIC ACID
--
4-NADPSA
4- NITRO 4- AMINO DIPHENYLAMINE 2- SULPHONIC ACID or
4'AMINO-4'-NITRODIPHENYLAMINE-2-SULFONIC ACID
118-87-6 91-29-2
F.C.ACID
4:4' DIAMINO DIPHENYL AMINE 2 SULPHONIC ACID
--
DASA
4-4' DIAMINO BENZSULFANILIDE
--
4 CAP
4-CHLORO-2-AMINO PHENOL
--
4-ADPSA
4-AMINO DIPHENYLAMINE 2-SULPHONIC ACID
91-30-5
4-NAPSA
4-NITRO-2-AMINOPHENOL-6-SULPHONIC ACID
or
2-AMINO-4-NITROPHENOL
99-57-0
4-ADPSA(NS)
4-NITRO-2-AMINOPHENOL-6-SULPHONIC ACID (Na SALT)
--
4-CAPSA
4-CHLORO 2 AMINO PHENOL 6 SULPHONIC ACID
--
1:2:4 ACID DIAZO
1-DIAZO-2-NAPHTHOL -4-SULPHONIC ACID
887-76-3


1-DIAZO-2-NAPHTHOL-6-NITRO-4-SULFONIC ACID
5366-84-7
P.A.A.B.4.S.A.
PARA AMINO AZO BENZENE 4 SULPHONIC ACID
104-23-4
6-CAPSA
6 CHLORO 2 AMINO PHENOL 4 SULPHONIC ACID
--
ACETYL H. ACID
--
--
BENZYL H. ACID
--
--
ACETYL J. ACID
--
--
BENZYL J. ACID
--
--
SULPHO J. ACID
2 AMINO- 5 -NAPHTHOL-1-7-DISULPHONIC ACID
--
2-NADPSA
2-NITRO 4'-AMINO DIPHENYLAMINE 4- SULPHONIC ACID or
4'-AMINO-2-NITRODIPHENYLAMINE-4-SULFONIC ACID
135-11-5
GAMMA ACID
2-AMINO-8-NAPHTHOL-6-SULPHONIC ACID
--
K ACID
2 NAPHTHYLAMINE 3:6:8 TRISULPHONIC ACID
--
SODIUM NAPHIONATE
1 NAPHTHYLAMINE 4 SULPHONIC ACID
--
5-SULPHO ANTHRANILIC ACID
2 NAPHTHYLAMINE 1:5 DISULPHONIC ACID
or
2-AMINO-1,5- NAPHTHALENEDI SULFONIC ACID
117-62-4
4-SULPHO ANTHRANILIC ACID
--
--
4-NAP
4 NITRO 2 AMINO PHENOL
--
M.U.A
META UREIDO ANILINE HCL
--
3:3 D.C.B
3:3 DI CHLORO BENZIDINE DIHYDROCHLORIDE
612-83-9
DASDA
4'4 DIAMINOSTILBENE 2'2 SULPHONIC ACID
--
MPDSA
META PHENYLENE DIAMINE 4 SULPHONIC ACID
88-63-1
MPDDSA
META PHENYLENE DIAMINE 4 DISULPHONIC ACID
--
2.6 DBPNA
2,6 Dibromo - 4 - Nitro Aniline
--
2.6 DCPNA
2,6 Dichloro - 4 - Nitro Aniline
--
ZOL
Carbazole
--
OPSAMIDE
2 - Amino Phenol - 4 - Sulfonamide
--
METHYL OPSM
2 - Amino Phenol - N - Methyl Sulfonamide
--
CBPNA
2 - Cyano - 4 - Nitro - 6 - Bromo Aniline
--
PAAB 3,4 DA
P - Amino Azo Benzene 3,4 Disulphonic Acid
--
2,6 DBPT
2,6 Dibromo - P - Toluidine
--
MBSA
Meta Benzo Sulfo Aniline
--
METHYL PYRIDONE
1 - Methyl - 3 - Cyano - 4 - Methyl - 6 - Hydroxy - 2 - Pyridone
--
ETHYL PYRIDONE
1 - Ethyl - 3 - Cyano - 4 - Methyl - 6 - Hydroxy - 2 - Pyridone
--
BUTYL PYRIDONE
1 - Butyl - 3 - Cyano - 4 - Methyl - 6 - Hydroxy - 2 - Pyridone
--
PROPOXY ETHYL
PYRIDONE
1 - Propoxy Ethyl - 3 - Cyano - 4 - Methyl - 6 - Hydroxy - 2 - Pyridone
--
METHOXY PROPYL
PYRIDONE
1 - Methoxy Propyl - 3 - Cyano - 4 - Methyl - 6 - Hydroxy - 2 - Pyridone
--
NN,DMAMS
N,N - Diethyl M-Amino Methane Sulfonamide
--
B.D.S.A.
Benzidine -2,2 - Disulphonic Acid
--
2,4 DC- 6 - AP
2,4 Dichloro - 6 - Amino Phenol
--
N. M. J.
N - Methyl J. Acid
--
Di - J. Acid
Rhoduline Acid [Di - J. Acid / R. W. Acid]
87-03-6
J. Acid
Phenyl J. Acid
119-40-4
4 A 3 MABPSA
4-[4-AMINO-3-METHYL PHENYL] AZO BENZENE SULFONIC ACID
OR
4 - Amino 3 - Methyl Azo Benzene 4 - Sulphonic Acid (Sodium Salt)
--
P.P.D.
PARA PHENYLENE DIAMINE
--
PPDDSA
PARA PHENYLENE DI AMINE 2:5 DISULPHONIC ACID
7139-89-1
P.N.A.O.S.A.
PARANITRO ANILINE ORTHO SULPHONIC ACID
30693-53-9
P.A.O.S.A.
PARAANISIDINE ORTHO SULPHONIC ACID
1-METHOXY 4-AMINO BENZENE 2-SULPHONIC ACID
6470-17-3
P.N.T.O.S.A.
1-METHYL 4 NITRO BENZENE 2 SULPHONIC ACID
121-03-9
O.N.T.P.S.A.
ORTHO NITRO TOLUENE PARA SULPHONIC ACID or
2 NITRO TOLUENE 4 SULPHONIC ACID or
3 NITRO 4 METHYL BENZENE SULPHONIC ACID
97-06-3