Green S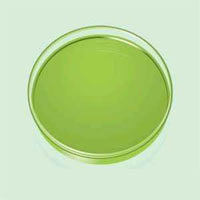 Green S
Product Description
Green S:-
Green S is composed mainly of sodium N-[4-(dimethylamino)phenyl (2-hydroxy-3,6-disulfo-1-naphthalenyl)methylene]-2,5-cyclohexadien-1-ylidene-N-methylmethanaminium with subsidiary coloring matter in combination with sodium chloride/sodium sulfate as principal uncolored compound. We are a trusted manufacturer and exporter of impeccable quality Green S coloring agent, which is available in paste or liquid form. The product is pure in composition and is very suitable fore use in mint sauce, gravy granules, desserts, sweets, tinned peas and ice creams. The product is reliable and present no harm in consumption. We maintain a large stock of the product and have the capability to meet all the bulk requirements of our customers.
Some of the main features of Green S:
Pure in composition
Effective to use
No side effects
Good for mint sauce, ice-cream, sweets, etc.
MOQ 50kg
Specification
PRODUCTS NAME
GREEN S
Color SHADE
SYNONYMS
Acid Green -50
CHEMICAL NAME
Sodium 5-[4-dimethylamino-α-(4-dimethyliminocyclohexa-
2,5-dienylidene)benzyl]- 6- hydroxy- 7- sulfonato - naphthalene- 2- sulfonate
Color INDEX NO.
44090
C.I. NAME
Food Green 4
FDA STATUS
--
CAS NO.
3087-16-9
EINECS NO.
221-409-2
EEC NO.
E-142
HUE NAME (FOOD)
Food Green 4
INDIAN STANDARD No.
-
CLASS
Triaryl Methane
TOTAL DYE CONTENT % MIN.
80
LOSS ON DRYING AT 135 C & SODIUM
CHLORIDES & SULPHATES % MAX
20
WATER INSOLUBLE MATTER % MAX.

0.2
ETHER EXTRACTS % MAX..
0.2
SUBSIDIARY DYE % MAX.
2.0
DYES INTERMEDIATES % MAX.
0.1
5% Leuco
UNSULFONATED PRIMARY AROMATIC AMINES % MAX.
0.01
LEAD (AS "Pb") PPM (MAX.)
10.00
ARSENIC (AS "As" PPM (MAX.)
3.00
MERCURY (AS "Hg") PPM (MAX)
1.0
CHROMIUM (AS "Cr") PPM (MAX)
50
HEAVY METALS PPM (MAX)
40.00

Dye Intermediates, percent by mass
4,4_-bis(dimethylamino)-benzhydryl alcohol
4,4_-bis(dimethylamino)-benzophenone
3-hydroxynaphthalene-2,7-disulfonic acid

Max

00.10
00.10
00.20

WATER (gms/ltr.)
200.0
GLYCERINE (gms/ltr.)
190.00
PROPYLENE GLYCON (gms/ltr.)
200.00
ETHANOL (95%) (gms/ltr.)
15