Industrial Reactive Dyes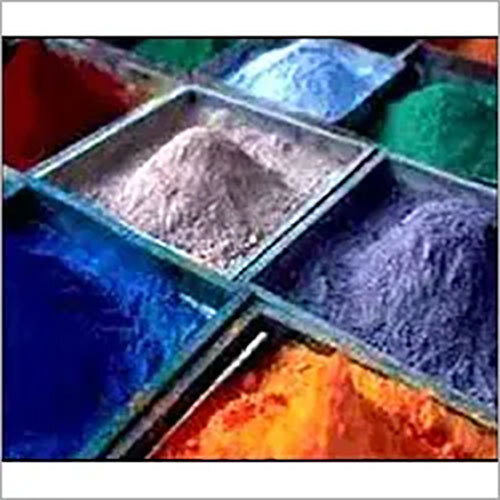 Industrial Reactive Dyes
Product Description
Industrial Reactive Dyes
are a cost-effective alternative to textile dyes. The dyes are especially produced for dark shades. The dyes can be availed of at market prices from Megha International. We are a reliable manufacturer and exporter of high grade of
Industrial Reactive Dyes.
The most notable aspect of the ED series of dyes is that it does not contain expensive chemical. We formulate this with extreme care to physical and chemical properties. The dyes are suitable for fabric dyeing in darker shades. Customer's inquiries are welcomed.
A few notable features of ED Type Dyes are :
Ideal for high exhaustion dyeing
Works for darker shades
Good leveling and fastness properties
Outstanding reproducibility
Low effluent load as it contains less chemical
Application : ED Type Dyes are suitable for fabric dyeing.
MOQ 50kg:

| SHADES | PRODUCTS | C. I. NAME | CAS NO. |
| --- | --- | --- | --- |
| | Yellow ED-2G | NA | |
| | Yellow ED | NA | |
| | Orange ED-2R | NA | |
| | Red ED | NA | |
| | Red ED-3B | NA | |
| | Red ED-7B | NA | |
| | Blue ED | NA | |
| | Navy Blue ED | NA | |
| | Black ED | NA | |
| | Black EDG | NA | |
| | Black EDR | NA | |