Lake Colours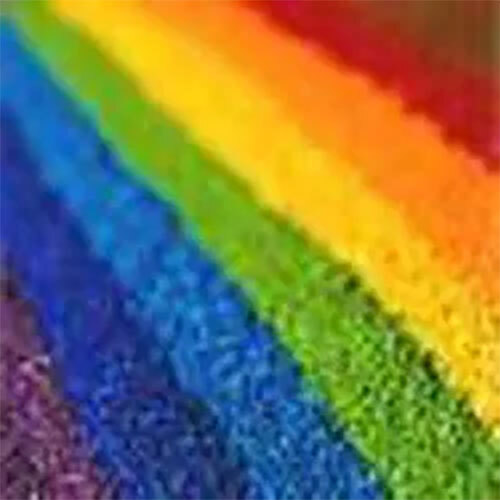 Lake Colours
Price And Quantity
Kilograms/Kilograms

50.00 - 100.00 INR
Product Description
We have emerged as one of the eminent names of this industry, engaged in manufacturing and exporting

Lake Colours

. These colors are available in many colors to meet the demands of our customer. We formulate these colors by making use of non-toxic chemicals and ingredients, brought from the authorized vendors of the industry. The

Lake Colours

are highly soluble and contains accurate amount of chemicals, therefore widely used as coloring agents in various industries.
Products Features:
Excellent Fastness Properties, High Tinting Strength, Highly Concentrated
Excellent Quality And Perfectly Safe For Use, Good Solubility Properties
Dyes Are Non-Caustic, Free From Impurities, No Side Effects
Longer Shelf Life. These Are Non-Toxic, Accurate Composition. Show Accurate Results
Light. It Very Easy To Use, Good Heat Stability, Free From Moisture
Balanced Composition, Highly Concentrated, Dark Color Tone, Safe To Use
Why you Choose Our Product?
Latest methods of production
We Have Easy modes of payment

Time delivery Of Products is our Strength

We only deal with our certified Vendors
MOQ 50kg
Name of Product
CI no
Content
Lake Fast Red E
16045:1
Dye Content:11% -20%, Dye Content:21% -30%, Dye Content: 31% - 40%
Lake Red 2G
18050:1
Dye Content:11% -20%, Dye Content:21% -30%, Dye Content: 31% - 40%
Lake Ponceau 4R
16255:1
Dye Content:11% -20%, Dye Content:21% -30%, Dye Content: 31% - 40%
Lake Sunset Yellow
/Carotenoids
15985:1
Dye Content:11% -20%, Dye Content:21% -30%, Dye Content: 31% - 40%
Lake Green S
44090:1
Dye Content:11% -20%, Dye Content:21% -30%, Dye Content: 31% - 40%
Lake Quinoline Yellow
47005:1
Dye Content:11% -20%, Dye Content:21% -30%, Dye Content: 31% - 40%
Lake Carmosine
14720:1
Dye Content:11% -20%, Dye Content:21% -30%, Dye Content: 31% - 40%
Lake Indigo Carmine
73015:1
Dye Content:11% -20%, Dye Content:21% -30%, Dye Content: 31% - 40%
Lake Chocolate Brown HT
20285:1
Dye Content:11% -20%, Dye Content:21% -30%, Dye Content: 31% - 40%
Lake Tartrazine
19140:1
Dye Content:11% -20%, Dye Content:21% -30%, Dye Content: 31% - 40%
Lake Allura Red
16035:1
Dye Content:11% -20%, Dye Content:21% -30%, Dye Content: 31% - 40%
Lake Brilliant Blue FCF
42090:2
Dye Content:11% -20%, Dye Content:21% -30%, Dye Content: 31% - 40%
Lake Black PN
28440:1
Dye Content:11% -20%, Dye Content:21% -30%, Dye Content: 31% - 40%
Lake Patent Blue

42051:1
Dye Content:11% -20%, Dye Content:21% -30%, Dye Content: 31% - 40%