Liquid Reactive Dyes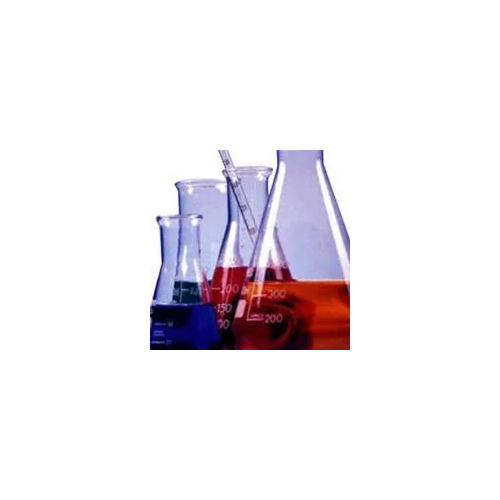 Liquid Reactive Dyes
Product Description
H Cold Series Dyes:-
Our company is reckoned among the leading manufacturer and exporter of high quality
Liquid Reactive Dyes.
This is highly reactive dye suitable for application in textile industry.
Liquid Reactive Dyes
require milder conditions for fixation. The dye is manufactured using optimum grade raw materials. It has accurate composition and can be purchased in suitable packing by the customers according to their convenience. Our company offers the product at the most competitive prices.
Features :
Monochlorotriazine reactive dyes
Easily soluble in water at temperature of 80-85C
Require long streaming time for fixation
Used with urea for optimum fixation
Application :
These hot series reactive dyes are highly suitable for printing and continuous dyeing in textile and several other industries.
MOQ 50kg:

| SHADES | SHADES | PRODUCTS | C. I. NAME | CAS NO. |
| --- | --- | --- | --- | --- |
| | | Yellow H4G | Yellow 18 | 12226-48-1 |
| | | Yellow P6G | Yellow 85 | |
| | | Yellow P8G | Yellow 95 | |
| | | G. Yellow HR | Orange 12 | |
| | | Yellow P2RN | Yellow 181 | |
| | | Orange H2R | Orange 13 | 12225-85-3 |
| | | Red H8B | Red 31 | 12237-00-2 |
| | | Red 6BX | Red 76 | |
| | | Red PBN | Red 24 | |
| | | Red H2B | Red 45 | |
| | | Red P6B | Red 218 | |
| | | Red P4B | Red 245 | |
| | | Megenta HB | Violet 26 | |
| | | Purple H3R | Violet 1 | 12239-45-1 |
| | | Blue H5R | Blue 13 | 12236-84-9 |
| | | Blue P3R | Blue 49 | |
| | | Navy Blue HR | Blue 59 | 12270-71-2 |
| | | Blue P2RN | Black 39 | |
| | | Blue HGR | Blue 5 | |
| | | Blue H5G | Blue 25 | 12236-87-2 |
| | | Olive Green 2G | Green 8 | |
| | | Red Brown H4R | Brown 9 | 12225-66-0 |
| | | Black HN | Black 8 | 12225-26-2 |
| | | Black PGR | | |